6izzy Black is a fast-rising Nigerian artiste, "I Wanna Thank Me" EP is 6izzy Black's debut body of work. This is a project that speaks high volumes of how 6izzy has struggled and how he got to where he is without any help from labels or sponsors. The title "I wanna Thank Me" was inspired by how life has been cruel, and to make it to where he is now independently.
"I Wanna Thank Me" is a 7 solid track EP which include the previous single 'Pick My Call' which was release late 2019 and a 6 new track which includes his African melodious tune "Patience & GoodLuck" which features Erigga Paperboi and it's definitely that song you need to listen to now to keep you going through your daily hustle. other songs from the EP include "Promise & Fail, Jojo, Testimony, Good life, and Downtown" which had a production credit to Kashbeat, Zikay & Mozart, and sound engineer credit to Xtraordinaire, Sprytmyx, Kashbeat & Zikay.
See Tracklist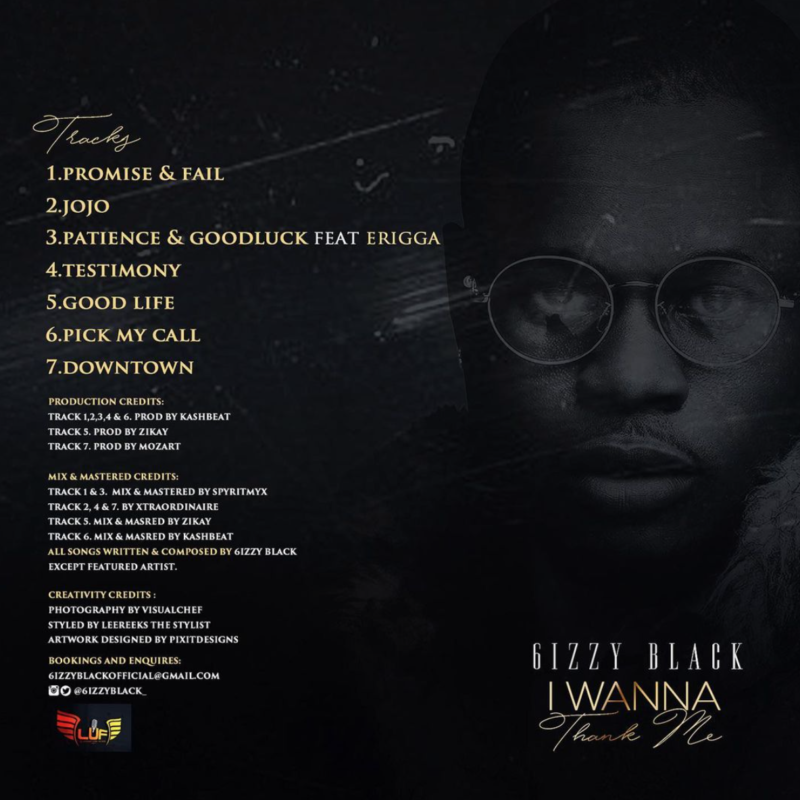 6izzy Black dedicated "I Wanna Thank Me EP" to his friend Mr. Clue (Osike) who lost his life in a struggle of putting food on a family table and he regards him as his hero. This project has been described as containing "timeless songs designed for the times".